Most of us need More Information and an Opportunity to Exercise our innate psychic gifts.
Call it Intuition, Gut Instincts, Mother's Intuition, Knowing......
It's all the same....Perceiving Beyond the Physical.
I call it PSYCHIC and it's my passion to mentor you to
Discover & Exercise Your Psychic SuperPower!
Coming 2018:
Psychic SuperPower Certification Program -  On-Line 
Monthly Exercise Metaphysical Meetups - Pinellas County, FL
Private Psychic SuperPower Facebook Page
♦ Recognized your innate psychic ability & Ready to explore it more?
♦ Tired of the corporate rat race & incompetent bosses?
♦  Ready to do something more meaningful using your psychic gifts?
♦  Want to be in control of your time & energy?
♦ Want to take your wholistic or coaching business to the next level?
Then this Certification Program is perfect for you!
Hi, I'm Caryl Dennis
That's exactly where I was 30 years ago!  I wanted a more meaningful way to spend my time and energy.  
I had dabbled in metaphysics for much of my life, trying to understand the ghost and paranormal experiences I had undergone in the haunted house in which I lived between the ages ten to sixteen (see my book, Millennium Children: Tales of the Shift  for the details).  I had been experiencing all sorts of  random "psychic" events through the years but.....
NOW it was time to get serious and make some MAJOR changes in my life!
With the aide of many books, workshops and mentors (both in Spirit and in body), I learned ways to enhance my abilities that I will be sharing, along with knowledge and skills I've accumulated over thirty years of working as a Professional Psychic. 
What I discovered through the years is that exercise and confirmation are key to developing your psychic ability and those are two of the most important things I am offering, along with followup opportunities, on-going support and Certification!
Whether you're interested in developing your Psychic SuperPower for your own spiritual growth, or in being of service to others offering psychic readings professionally, I guarantee these courses will be transformative!  I look forward to the opportunity to mentor you through your journey of discovery.
Namaste,
Caryl

Certification Program Content
#1  The Basics: Color & Energy
Interested in understanding Universal Energy &
How to use it to enhance your life?
♦  The Energy of the Universe and how you interact with it
♦  Colorology is a simplified, scientific approach to Chakras (energy centers)
♦  Quantum Field, BioField & Biophotons
♦  History of Color
♦  Why color affects you 
♦  How to use color simply & practically
♦  Discover Your Life Color
♦  Learn to do Life Color Readings
♦  Power of Meditation
♦  Pendulum & other Neuro-Emotional Feedback (dowsing) techniques
♦  Learn how combining Chakra Balancing & Meditation can
SuperCharge Your Psychic SuperPower!
♦  Experience a Chakra Balancing, multi-sensory Meditation

#2  Understanding & Using Your SuperPower
Interested in taking your psychic ability to the next level?
♦  Explore the various ways we perceive psychic input
♦  Photograph readings
  ♦ Use your imagination as a means of perception
♦  Connect with your Guides & Helpers
♦  Remote Viewing
♦  Psychic protection
♦   Journaling & Automatic Writing
♦  Mediumship
♦  Reincarnation & Past Lives
♦  The Power of Confirmation
♦  Lots of exercises!

Pre-requisite - The Basics: Color & Energy

#3 Using Your SuperPower Professionally
Interested in offering Psychic Readings professionally & being of service to others?
♦  Ethics & Good Practices
♦  Pitfalls & Precautions
♦  Marketing and a Business Plan
♦  Beliefs you will encounter
♦  Ghosts, Hauntings & Clearings
♦  Attachments & Possessions
♦  Extra-Terrestrials, UFOs & Contactees 

Pre-requisites - The Basics: Color & Energy &
Understanding & Using Your SuperPower
Psychic SuperPower Certification upon completion of all 3 Courses
What to Expect
♦  Learn proven techniques to raise your frequency and supercharge your innate psychic abilities.
♦  Discover and exercise your Psychic SuperPower.
♦  Learn ways to enhance your Psychic Superpower at home.
♦ Gain confidence in your strengthened Psychic Superpower. 
♦  Gain the practical knowledge and experience you need to use your Psychic SuperPower to attain your goals, whether personal or professional. 
♦  Ongoing mentoring, support and opportunities to exercise.
"I loved all the exercises!  I didn't think I was really psychic, but I certainly surprised myself during the Group Psychic Readings."
"I have been doing Tarot Readings for a few years, but Caryl definitely took my readings to the next level."
On-Line Courses Coming 2018
Will include all 3 Levels
Prices to be announced
Stay tuned for updates
Discover & Exercise Your Psychic SuperPower
Opportunity to exercise your innate abilities
2nd Sunday of each month, 1-3pm, $15
No previous experience required
The Zen Zone Experience
3964 Tampa Road, Oldsmar, FL
www.zenzoneexperience.com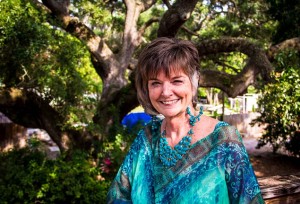 Caryl Dennis is an internationally-known Professional Psychic with over 30 years experience. She is an award-winning author of Colorology: The Science of Color, a classic in the field of color, as well as numerous other non-fiction works. She has conducted workshops and trained Colorologists and Psychics since 1987.  It is her passion to mentor others to Discover & Exercise their Psychic SuperPowers. She is also the author of The UFO Reference Book. She has been a featured speaker at many conferences, a guest on Coast to Coast AM and other radio programs and authored numerous articles.  MORE