Testimonials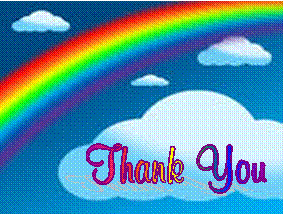 Please feel free to leave your Testimonial at the bottom of this page.
She doesn't tell you what to do, but by the time she's finished, you know what to do.

Before my last reading, I went through all the recordings you have done for me over the years (I am so thankful for those recordings – I could never remember all those details you provide). EVERYTHING you said about my coming mate is manifest in my new boyfriend!  I couldn't believe it – down to the smallest details! Thank you so much for your insight, it confirmed my feelings and reassured me my intuition was right.

Four years ago you told me that my youngest daughter would be getting pregnant with a girl very soon and my oldest daughter would have a boy, but not for several years.  I would like you to meet my youngest daughter's daughter who was conceived 6 months after our reading and my oldest daughter is 6 months pregnant – with a boy – 4 years later! Thought you would apprecite hearing how amazingly accurate you are. Thanks again.

I took some time today to listen again to my recording from last spring. I have always remembered that you felt strongly about me and mountains, and I wanted to drop you a line to let you know that I ended up getting my own place two months after we talked (one of our topics of discussion). As luck would have it, the available apartment that was presented to me was all the way in the back on the corner, where all views out my windows look at the foothills of South Mountain. I love my place, I feel so at peace here, and I can't help but think that those are the mountains you referred to.

"Wow!  I just listened to the recording of our last reading about a year ago.  Everything you said happened, just like you said – even those small details you described.  The forewarning was very helpful in dealing with the entire situation.  Thanks for sharing your gifts and particularly for the recording. I would never have remembered it all."

I had my first reading ever with you.  I was hesitant, but my friend talked me into it. You made me feel comfortable right away and your practical information was very helpful.  I was so surprised by the insights you shared with me.  You were certainly right about everything. Thank you for a very interesting and helpful experience.

You were right – I only lived in my new apartment for six months (exactly) and I just met the guy you described with the apartment with the big windows and even the boat!  Life is good! Thank you.

Dearest Caryl,
It's going to be close to a year since I last spoke to you.  My birthday came and went on Jan 2.  It's been a great year for me.  Very healing and much adventure.  You helped me prepare and take positive advantage of opportunity.  I am grateful.
I thought it a good idea to check in as a birthday gift to myself and ask you to use your super powers to assist me to scan life ahead, help me see true status on things in terms of career/job changes, love, travel, family, investment in home, car,  my health, spiritual development and whatever else comes to you that either you or spirit think I need to know.
There were quite a few things from our last discussion that were spot on!  Many times this past year did I find myself shaking my head and thinking "now how in the heck could she have really know that?!"
You have a lovely gift.  I am so grateful for the kindness, cheer, and patience you have shown me.  You've helped me steer into happier waters, saw me through very tough times.  When you have time this week, I ask that you help me navigate these waters once more.
I hope that your year has gone well.  I am glad to receive word every now and then on your activity via your newsletter.  You're doing good work Caryl.  May God bless you abundantly for the helping hand you lend us all.
Much love and a big bear hug,

Thank you so much for your extreme generosity yesterday with your time, as well as the e-books!  Wow!  I have gained so much from my reading, and already listened again and heard things I didn't hear yesterday, as you promised!  You gave me a lot of insight and information that has helped me a lot!
I have already been in contact with my guide (Timella), and you were very right about her…she is kinda loud. Anyway, I'm so excited, I asked for help in my book search, and I bought "Opening to Channel" by Sanaya Roman and Duane Packer.  I guess that's one of the first books that should help me with my path.
 
Caryl, you are incredible, and your positive energy has gotten rid of my fear of readings! Keep up the good work, and you are amazing!  I will keep you posted on any predictions that come true, believe me!  Plus I need more of your cards so bring a stack the next time I see you!
 
Have a fantastic weekend, and thank you again!

When I woke up after an evening of being introduced to Tequilla, my valuable diamond earrings and two diamond rings were missing.  I had no idea what I had done with them.  I asked you if you could find them and you responded, "they are in a jar or dish with a cover".  I went home and searched and couldn't find them.
Two months later I saw you and asked again and you said, "they are in your home and you will find them".  A couple of days later I was cleaning out my bathroom closet and discovered a jar with the lid on crooked.  What you said came to mind and I opened the jar.  Sure enough, floating on top were my earrings.  I dug through the cream to find the rings that had sunken to the bottom.  I almost threw them out!
Thank you so much for finding my jewelry.  (So if you aren't sure of Caryl's ability, this should help.)

I recently did a Skype reading for a man in Chicago.  During the reading, he mentioned that he would be returning to a conference he had attended the previous day.  I told him that he would see a "short woman" who had something important to tell him and be sure to stop and listen to her. 
 
He emailed me when he returned from the conference to say that a "short woman" he had met the day before approached him as soon as he came in to tell him something she had forgotten to tell him the day before.  He told her that he had just had a Psychic Reading and the Psychic told him to look for her.  She asked who the Psychic was and she screamed when he told her my name.
 
Turns out the woman was a dear friend of mine of twenty-five years who I had lost track of several years ago when she moved to another city in Florida.
 
It is truly a small world!

A Non-Believer
Frankly I didn't believe in any of this sort of stuff and thought my sister was crazy for coming to see you, but when I heard the recording, I thought, "How could she know that?  It was amazing."
So since my life is in such turmoil, I thought, "Why not?  Let's see what she can tell me."  I have to admit you said things there was no way you could know – it was like someone had told you all about me (and my sister promised me she didn't tell you anything).  Very weird!"  Thanks for your guidance and the experience.  You gave me a lot to think about.


Three years ago you told me my son would straighten out when he was 24, with the help of a girl.  He is now 24, finally doing really well in his life, just got married and she is pregnant – with a girl!

Through the difficult times, I would remember what you said and it would give me comfort and hope.  Thank you so much for that!

When I spoke to you, I had just moved across country and was staying on my sister's property and wondering if I should start my massage practice in my home or what I should do next.
You told me someone I knew would tell me about a job opportunity that would be temporary that I can just walk in to, so I would have time to re-group and find a new, perfect place to work and live.  You were right!  A family member told me about a massage therapist position she stumbled on that perfectly fit your description and I got the job.   Can't wait to find my perfect place now!  Thanks for sharing your gift.

I love to get a Psychic Reading from you every January to see what's in store for the next year.  I always enjoy listening to my previous reading recording to see what 'hits' there were.  You always amaze me with your accuracy.
Last year, just as you said, my job changed and I love my new responsibilities and the new boss you saw showed up too (his hair is just like you saw too lol).  You were also correct that my psychic abilities would increase dramatically.  Of course, I am spinning my chakras more and trying to meditate more, as you suggested. 
Thank you for your ongoing support and sharing your gift with me.  I hope your predictions for 2013 come true – I'm ready for my soul mate!

From the bottom of my heart, thank you! What you do is so beneficial to humanity. Your intuition, depth and understanding is truly a blessing to all who come in contact with you and are seeking guidance.
You made me feel calm, validated my direction and gave me clarity. Your honesty, sense of humor, reassurance and caring heart was exactly what I needed from the Universe.
I will be at a Meet-up in the future, looking to you as a mentor. Helping others feels so good – We both know that.
I'm going to take your advice and go a step further by sharpening my psychic awareness. As you said, working on self-confidence and meditation will really help. The exercises on your web page, as well as chakra balancing, (I just bought Colorology) will be part of the tool kit.
Thank you, again, for being my angel today and channeling all things good. You will be recommended and I will touch base with you when I'm on my own. Namaste


I'd like to extend a heartfelt and grateful thank-you to fellow WIN member Caryl Dennis. I've only just met her, but it is undeniable that Caryl is a truly gifted psychic. The reading that she gave me yesterday was extraordinary not only in it's accuracy, but in the amazing guidance that she provided. Her warm manner put me at ease, and she quickly "got" me, in a way that only very close friends or family are able to do. In addition to her uncanny observations and suggestions, she provided me with simple "tools" to assist me on my path. I have already listened to the recording that she provided, and I was amazed all over again. I cannot recommend her highly enough! 🙂 P.S. I have since found her book, "Colorology: The Science of Color" to be a very helpful and insightful companion, and I highly recommend it as well. Thank you, Caryl, and Namaste!

My first meeting with Caryl was beyond anything that I expected.  Not only did she
help me to clear and understand the things that were happening she provided me
with a way to see them in an entirely different light. 
The best thing about this is that everything was already moving along smoothly and
great, it wasn't until after meeting with her that they went into hyper speed.  Not only
was I able to understand the situation better I was able to se past it and create it in
a grander version. All of my apprehension was released and the grander plan became
clear
I look forward to working with Caryl in the future and recommend her to anyone seeking a clearer version of their path.

I know you don't encourage frequent returning for readings, but I just had to come back for more.  I couldn't believe how everything you said occurred – exactly like you saw during the past month. 
After the second prediction occurred, I listened to the recording again and like you said, heard things I hadn't heard the first time.   Because of your insight, I was able to be prepared for the next event.  It was extremely helpful.
Your gift is truly amazing – thank you for sharing it with me.

My reading with Caryl was phenomenal.  I was moved to tears by some of the information that Caryl accessed and it provided a real sense of peace for me around things that had been in question.  I'm filled with excitement about what is possible and what things are emerging in my life and my creative work.  There is a deep sense of comfort and safety to know that I am surrounded by supportive forces of love and light.  I highly recommend Caryl, she is beyond fantastic!

I want to thank you for your support and guidance during my long legal ordeal.  It worked out just as you said it would – in detail – and your insight allowed me to be better prepared legally, as well as emotionally.  I used your advice to balance my chakras and send everyone in court pink energy – I'm convinced they both helped.  You're the best!


I want to thank you profusely for the time you spent talking with me this past Saturday.  I have conveyed messages to my family and my friend.  They have been especially moved.  My mother was moved to tears and it meant a lot to her to hear what my great aunt said.  It lifted her spirits very much.  It capped off a nice birthday weekend for her where I tried my best to show her what a blessing she is to me.  She confirmed the fact that my grandfather did in fact have two brothers (half brothers) which you may recall you saw playing as young children.  This was something that I did not know.
 
Thank you for giving me perspective about my friendship and how deep that bond went (brother-sister in another life) where my friend's parents were my parents as well and we lost them when we were young.  This explains a lot coincidences.  The revelation was cathartic.  I will indeed heed her parents' counsel from beyond that we look after each other.

Thank you for the advice and counsel concerning this woman whom I love with all my heart.  I think you know the one!  I am patient and discerning and should the opportunity present itself whereby we can work things out and start a family together I will surely act on it, with great love for her.

I recently found the Life Reading recording you did for me in the early '90's.  I was amazed how many things you said have come true – exactly as you described.   I remember that you said that every time I heard the recording I would hear something different.  You sure were right.  I loved hearing about my Life Color again and seeing how it has manifested in my life. Thanks, again, for your insights!

I cannot adequately express my deep gratitude to you.  You are the most gifted person I have ever known and I count myself fortunate that my life's path has crossed your's when I have needed direction.   God bless you Caryl

A woman asked me if she should file for divorce.  I said, "You won't have to, it will take care of itself".  Because he was in bad health, she thought it meant he would die.  I wasn't sure what it meant.  He killed himself one year later.



A friend recently asked me to help her find her remote that had been missing for 3 days.  I said, "It's near or in between some papers."  She found it next to the trash can she was using to sort through some old paperwork.

A friend of a friend of mine's 42 year old son committed suicide on Christmas Eve. I don't know this woman very well, I didn't even know how many children she had, however, I have met her several times at parties. A couple of days later, when I heard what her son had done, I tuned in to him by picturing and tuning in to the Mother. I heard, "It wasn't any one thing, it was EVERYTHING!" My sense was there was a lot of guilt going on with the family. His energy didn't feel any different than a living person I might tap in to. He felt cockie and rather annoyed by the whole thing. He had created quite a mess of his life in all aspects and apparently had been planning his exit for quite some time. I found out most of his family members felt they had some very real reason to blame themselves for his death and feel guilty. It was clear to me his message was to them – "It wasn't any one thing, it was EVERYTHING!".
I ran into the Mother a couple of weeks later right after she had been going through boxes of his belongings. He started talking immediately. I got very emotional and tearful and said, "You are going to find something in the boxes that is going to touch your heart, it's very sweet". It wasn't clear if it was a thing or a paper. About a week later she called to say in the last box she found a plate that he had made when he was a little boy that he had written the family's names on and then glazed. She said, "he insisted on eating on that plate for YEARS! We were all shocked that he would have saved something like that all these years." She said it truly touched their hearts. My confusion about whether it was a thing or paper was because it was a thing that was written on.

I recently did a Psychic Reading for a woman who asked if I could tell her anything about her father or brother who had passed on.
I asked her father's name and immediately I got the overwhelming urge to sit up straight. I said, "Did he used to tell you to sit up straight a lot?" She laughed and said he was ALWAYS saying "sit up straight, stand up straight!" That was about all I got, but it gave her the confidence that I was communicating with him.
Then she said her brother's name and I immediately heard "Accident!" and it kept being repeated over and over. I told her that and she explained that was a huge relief. It seems they were not sure if he had committed suicide or it was an accidental overdose of the numerous psychoactive drugs he was taking for depression and various other mental issues. She had spent the last 5 years feeling guilty that she was responsible for his death because of some things I won't go into that occurred between them a few days before his death.  Hearing the word "accident" allowed her to let go of her guilt and she felt a huge relief.

 
You told me my husband would get a job in a hotel with a large, two-story atrium with lots of plants.  The hotel owner owns other hotels as well.   It will pay less than he wants, but it is okay, because there will be a possibility for promotion and transfer to another hotel later.  You said it would be in California (which I really didn't like), but I would love my new home that has lots of light and french doors.  You said all three of our houses would "go at the same time.  One year later, everything you said came true exactly with my husband's job and I really do love our new (amazingly lit) home which is exactly as you described – in California!  Our attorney advised us today that all three upside down houses should be let go back to the banks.  I was wondering how they could all "go at the same time".  Thank you, again, for your insight and confirmation – you're the best!" 

Another Prediction Correct! – Just wanted to let you know that my daughter and her boyfriend moved this weekend!  You told them they wouldn't be there long and they weren't!!!!  Where they moved to is temporary as well but they moved closer to Michael's work.  It seems the house they were living in the basement of is not zoned for two families.  Interesting! — DB

I really didn't believe in psychics, but thought I would give you a try as a lark.  I'm a realtor and I asked what you could tell me about my business.  You said that I was considering purchasing a house with wooden stairs in the back.  You said I should look at the stairs, because there was something wrong with them.   I did check them and they had termites and so did the entire house.  You saved me a bundle and a tremendous amount of time and energy.  I'm a believer. — BR

BR introduced me to you – I really didn't believe in psychics either.  I'm a realtor and asked you what you could tell me about my business.  You said I was looking at a property with the building set back from the road, with a ditch in front of the property by the road.  You said there was something wrong with the zoning on the property and I should check it out.  I did – boy were you right!!  I would have lost a lot of money and time.  I'm a believer now!  Thanks for your help.  — TM

I went to you for guidance, and your reading really had an impact. You predicted that I'd be coming Northeast (to Maine, which is where I am now, I'm from here), and that I'd meet this great guy. I have met a great guy, who is from Maine, and we're getting married in 2 months. I also am on, as you predicted, a real spiritual path now, which has become my true passion. You also said some amazing things about my career… and many of those things happened. — RH

"You perfectly described the buyers of my house AND my new one, complete with the remnants of the old pump house in the back yard.  I'm glad I took your advice to start packing right away.  You were right – they wanted to move in immediately.   Thanks so much for your help!"  –RS, Georgia

 "You asked me if I was planning to move.  I had no intention of moving anywhere and totally dismissed everything else you said.  Three weeks later my husband lost his job and we had to relocate for his new job.  Two months later I remembered what you had said and listened to your tape again.   Everything else you had said had come to pass, including the description of my new home.  I wish I had listened to you the first time.  It would have prepared me for what was to come.  Thanks." –JB, Colorado 

 "You asked me if I had ever considered being a Hospice nurse and said that I had been one in another lifetime and had special skills in that field.  It had crossed my mind, but I felt I didn't have the experience necessary.  The day I received your Life Reading tape in the mail I also received information about working for Hospice.  I applied, got the job and I will be doing just as you said – traveling around the city.  Thanks for giving me the courage to pursue my dream."      –LK, Wisconsin 

"It took me two months to figure out what you were talking about.  But just as you said, I found a new business to add to my existing business where I could use my existing contacts and some of my special skills.  I have had many psychic readings in my life, but I have never had any that were so specific.  Thank you very much." –BL, Texas

A couple for whom I did a Compatibility Reading were considering divorce.  Once they both understood why the other acted the way he/she did, and what their respective "missions" were in this life, their relationship changed dramatically.  They stayed together and are now considering starting a family.

I described to a client a man that she would encounter at a party or wedding near the water.  She responded, "I would never be attracted to someone like that!"   Two weeks later, she was at a wedding near the water and saw the man I described.  She went over and introduced herself; they are now engaged.  She said she would never have given him a second look had it not been for my reading.  Never say never!


I did a reading for a realtor who was testing me (he didn't believe in "psychic stuff"), because I had given a friend of his (also a realtor) some very specific information about a piece of property.  I saw that he was looking at a piece of property that had a ditch along the front of it, and the house was set back off the street.  I told him there was something wrong with the zoning on the property and he had better check it before he proceeded.  He did and sure enough, there was a problem, and it was a mess!  He was very grateful that he had not purchased the property. 

A friend of mine wanted to move and asked me for advice.  I told her that a family with a young boy and girl would soon buy her current home (it was already up for sale) and request immediate occupancy, so she had better start packing!  I described her new home inside and out, including a strange stone structure in the backyard to the left, about a foot high and three feet long.  I had no idea what it was.  A month later she called to say the sale of her house went through exactly as I had said, right down to the two young children.  She had described the house I had told her about to a realtor friend, who called two days later to tell her she had found it.  The odd structure in the back yard was the remnants of an old well house. 

I did a reading for client who had unreasonable anxiety every time her husband was a few minutes late.  It emerged that in a past life, when he had also been her husband, he  had abandoned her in the woods to search for food and never returned.  Just having this information relieved my client's anxiety.

One mother I worked with, who didn't really believe in "ESP and such", had to change her ideas when her daughter began reading her mind and talking about past lives.  The mother had no idea other children were also doing these things.  It greatly reduced her anxiety to have information that empowered her to better understand and help her child.

I did a reading for a young man dying from AIDS.  He had been a twin, but didn't know it until a couple of years before he died.  He had dreams of a man his whole life and thought it meant he was gay, so he pursued a gay lifestyle and contracted AIDS.  After I enabled him to connect to his twin, it put many of the pieces of his life together and brought him a measure of peace at the end. 

I listened to the recording again this morning.  Thank you, this is going to be a great tool.  I can not express enough how much I appreciated our time together. It is obvious that you have a GIFT.   Everything you said, mentioned, commented on was right on target.  It is nice to have validation.  It feels comforting.  Growing is sometimes hard, but when we know what we have to work on, Life can become easier.
Please feel free to leave your Testimonial below.